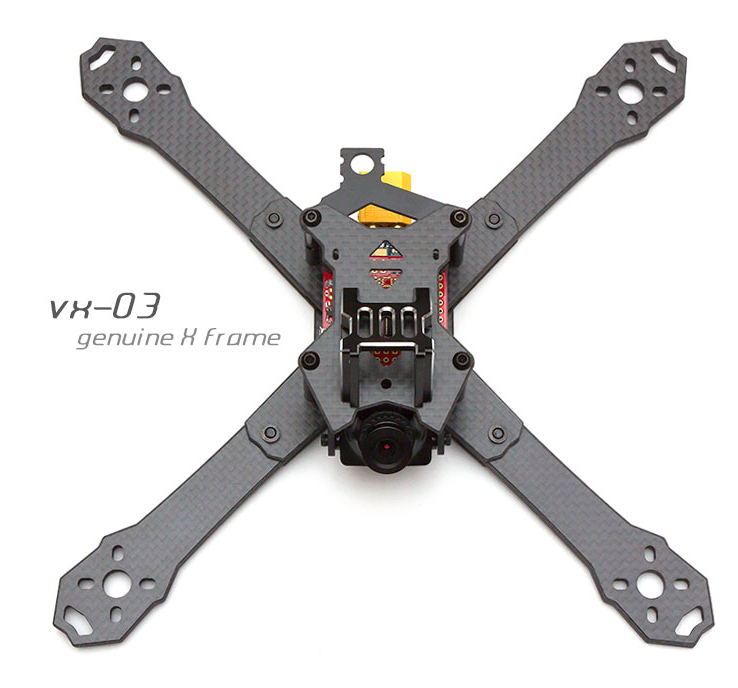 VECTOR VX-03 Minchan Edition
215mm FPV Racing Drone Frame Kit
(Made In Korea)

Vector VX-03 Racing Quad Frame Kit

Introducing the new perfect ZX-type, arm-separated racing quad, vector VX-03!
Based on aerodynamics, it is designed in a size that minimizes the vortex between the props, the energy loss during flight is reduced as much as possible and all the power is designed to focus only on the track racing.

It is easy to repair on site by reducing the burden of estimating the repair cost with the separated design of the motor arms. In addition, the separately mounted action cam mount can be removed if you do not need it, so you can enjoy a lighter frame.

(Made in Korea)
This product is a non-assembled kit product that must be assembled / set directly to fly.

Features:
• Wheelbase : 215mm
• Suitable Prop Size : 5inch
• Weight : 81g (w/o Action Cam Mount)
• Frame Plate Meterial : 100% Pure Carbon
• Carbon Fiber Thickness : Main(2.0T) / Arm(4.0T)





NOTE!!!
This Kit is not suitable for beginners as it is not a ready-to-fly kit.
Assembly & Radio Setup required.